AstroBhava's Authentic and Traditional Vedic Homa Services Conducted Online with LIVE Telecast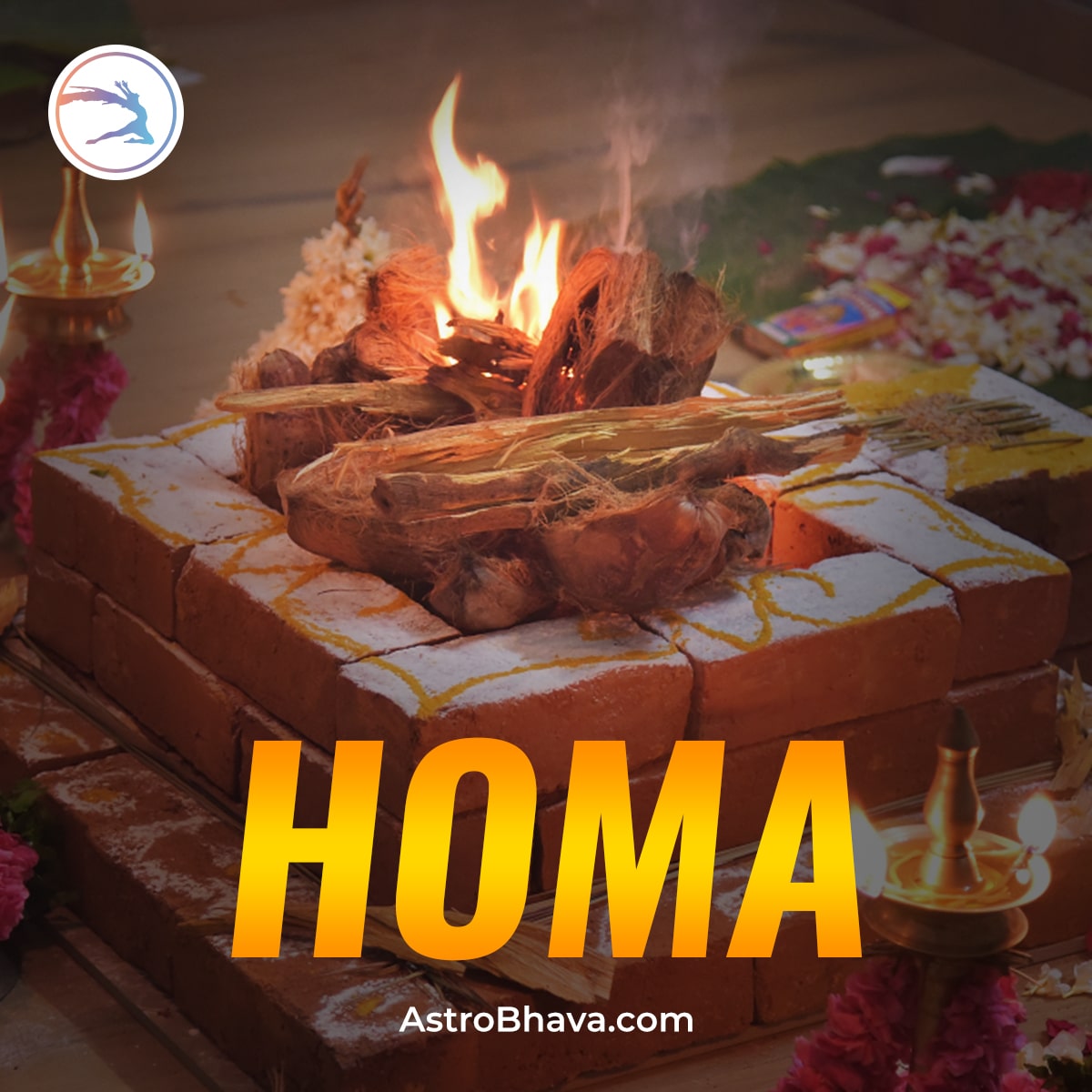 India is a land of culture and traditions, and a tradition that has been an integral part of this culture is the tradition of fire rituals. According to Indian culture, sacred fire or Homa is a method of invoking the supreme power and unifying with it. The oldest beliefs consider that the Vedic Homa ritual could minimize the effects of a catastrophe or even abolish it. The believers of the Vedic Homa ritual accommodate every crucial event of their lives with the sacred fire ceremony (Homa). For example, one performs Homa ceremonies on occasions like NamaKaran Sanskar (naming ceremony of a child). The devotee performs Homa on this occasion with the belief that the name turns out to be a blessing for the child and the lord always looks after him/her. Along with the lord's supervision, the devotee wishes that their child experiences happiness and success in their lives.
Homa ceremony withholds numerous advantages. One could experience drastic changes in their life with the positive effects of the Homa ritual. It is said that the rising smoke from the sacred Homa fire depurates the environment. The scholars associate Homa fire with the upward movement of Kundalini energy (a powerful purifying element). You can easily experience this flow of Kundalini energy in your life with the help of AstroBhava's Vedic Homa services. AstroBhava is an online platform that assists devotees all around the world with E-services that include e-pooja, online Homa bookings, online Japa conducting, online astrological services (booking online astrologers), etc.
AstroBhava is well known for its E-services, as it conserves the traditional route to invoke the divine. The methods it follows to perform Homa are typically according to the methods most precisely mentioned in Vedas. But in order to keep up with the internet and the fast-moving world, modernization in the field was a must too. By following the authentic process of the Vedic Homa ritual, AstroBhava delivers its services online to benefit the devotees located far off.
AstroBhava helps its clients by providing several services before and after conducting online Homa. Through their online Pandit booking and online Homa booking service, you can get in touch with experienced Pandits who recommend the best alternative to overcome the concern. Visit www.AstroBhava.com and unravel the rituals that you need to conduct. You can also visit AstroBhava's youtube channel and have a piece of descriptive religious content.
Media Contact
Company Name: AstroBhava
Contact Person: Customer Support
Email: Send Email
Phone: +91 96295 55442, +1 (845) 834-4334
Address:Kurichi
City: Coimbatore
State: Tamil Nadu
Country: India
Website: https://astrobhava.com