Capebera offers advanced cloud storage services for convenience of digital users
Now users can easily migrate their photos without searching for cords or storages through an easy process as quickly as possible.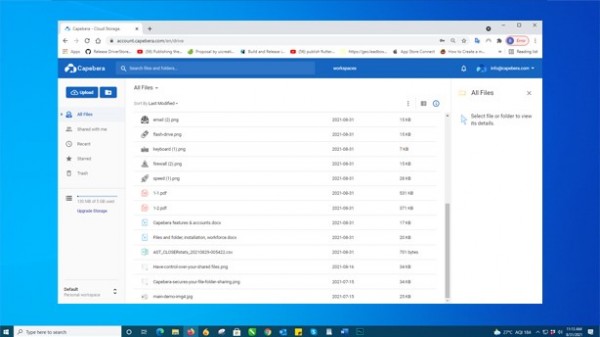 Digital Marketers, web and graphic designers can easily migrate their photos without searching for cords or storage. They only need to sign-in, drag, and drop images to make the process go as quickly as possible with Capebera's modified technological services in digital world.
Capebera is the storage technology which has more advanced and practical features. It's a world of focused environment with the use of tools to make the discovery, access and work as easy as possible. Hence, making the service an ultimate pleasure for its user's experience with their accomplishment of goals.
By utilizing Capebera Cloud's vast technological security, user can store their business world safely. With permanent copies of company data in the cloud, you can stick to running the business instead of worrying about ransomware threats. People can take use of the best features accessible with corporate cloud storage and achieve success.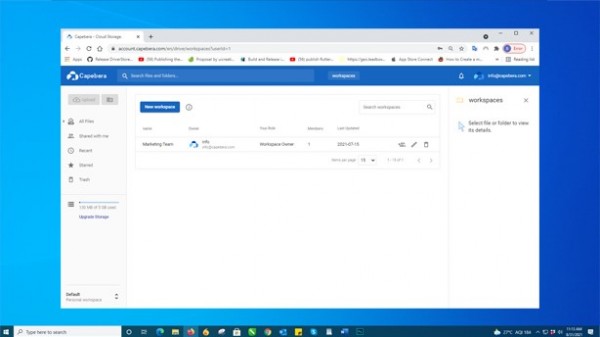 Capebera offers a wide range of tools and capabilities to help companies manage and oversee their staff. Workspace is the ideal way for people to recognize their group and their work. They can even design their unique workspace to manage their job better.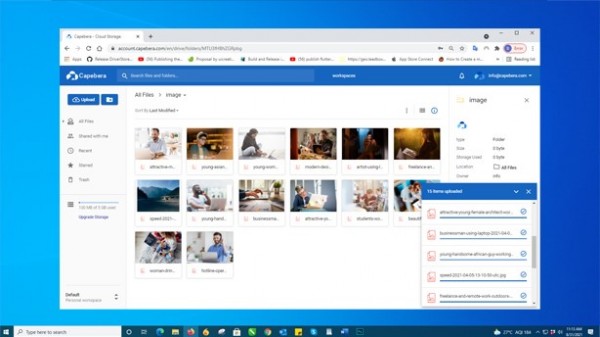 Digital users do not need to rush to get a USB drive or repeated transfers to transfer their images. Capebera makes it simple to submit photos from a computer or a smartphone by just signing in. It decreases the amount of time and energy they waste. They can quickly obtain the greatest storage for storing all of their treasured photographs while avoiding the chance of losing anything. Also the option is available for transferring everything without worry and retaining a high resolution, ensuring that their image remains as original as possible at all times with no reduction in quality.
Capebera encourages its customers to abandon the old method of storing and transporting photos from one gadget. It was a time-consuming and challenging task with the risk of their images being misplaced or not being transferred. Capebera foresight has provided you with the opportunity to seize! People can sign in to their Capebera accounts from any device, such as a computer or a smartphone, and then upload or transfer their photos. It eliminates the possibility of being overlooked or experience trouble. It also removes the drawback of frequent transferring for storage.
Capebera offers a lifetime basic plan for 5 GB storage for every individual. One just need to create an account, get the basic plan without any expiry date and enjoy the access throughout. It also comes up with variety of other plans that offers yearly subscription for individuals, the price for personal pro plan with 100 GB storage is $14.95 and the personal ultimate plan with 500 GB storage is $59.95. The plan is also available for the freelancers to make their work more professional through the creation of unlimited workspaces. They can invite their clients and deal officially. The plan comes in monthly as well as yearly subscription for $9.99 and $119.88 respectively with 1TB storage. Taking care of the departments are also easy with Capebera business teams, get the subscription for $14.99 for a month or $179.88 for a year with 2TB storage respectively.
For more details of this exciting service, interested users can visit https://capebera.com/
Media Contact
Company Name: Capebera
Contact Person: Media Relations
Email: Send Email
State: New York
Country: United States
Website: https://capebera.com/