Patients With Ankle Injuries Uses CopperJoint Copper-Infused Ankle Compression Sleeve To Speed Up Recovery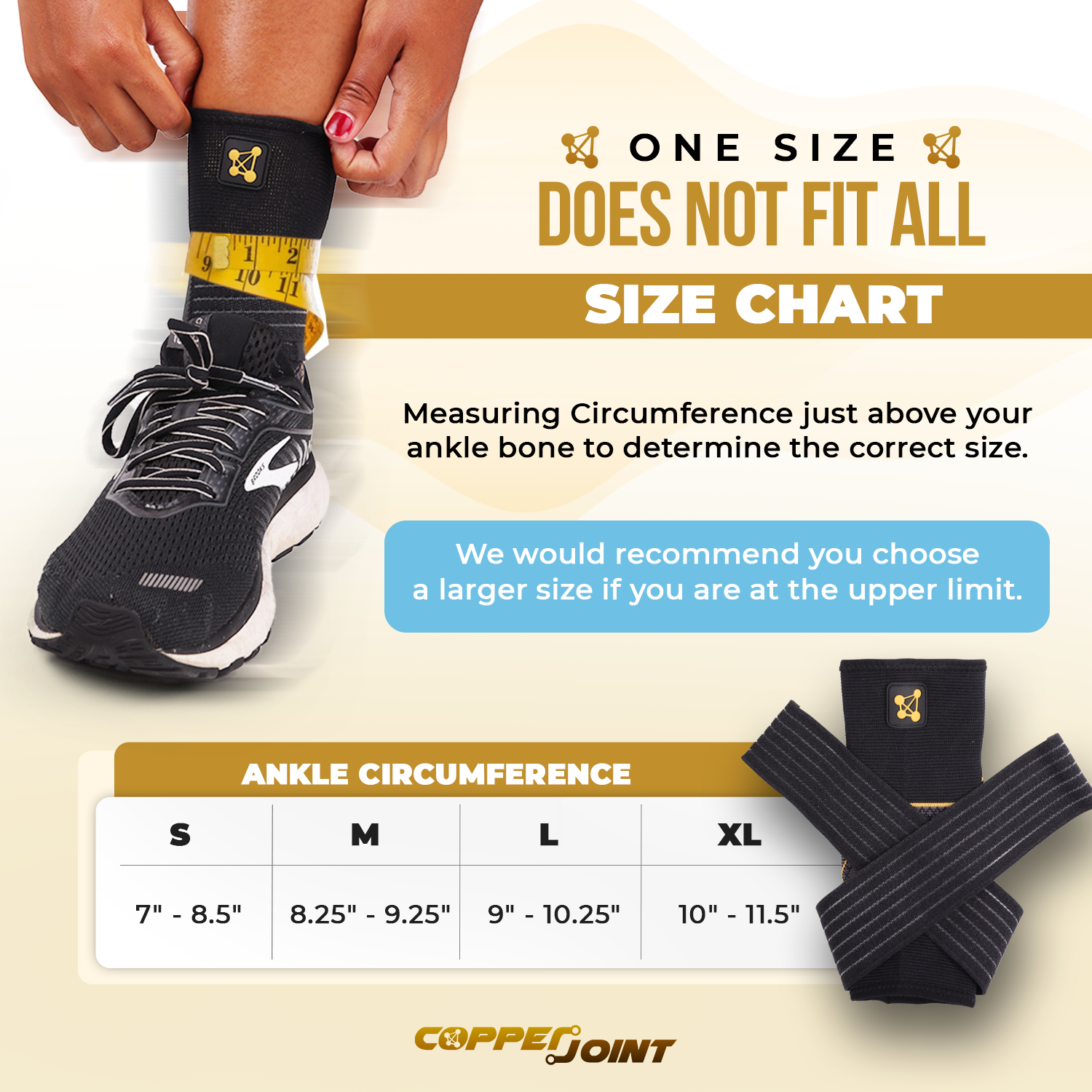 CopperJoint has come up with some of the finest copper infused support like ankle compression sleeve and this will aid in speedy recovery of those who seem to be suffering from ankle injuries
CopperJoint is one of the top companies that has been offering copper infused supports and apparels. The main aim of the site is to come up with drug free solutions that can be of help. The copper infused supports are so designed that they help in driving away the extra electrons and thereby bring in the right relief to the body and cut down the pain significantly.
Recently, they have come up with new product that is the ankle compression sleeve. This comes with a free form design that allows the user to get the right custom fit. All those patients who seem to be suffering from ankle injuries can benefit significantly from the use of this sleeve as it will help them get rid of the nagging pain.
Stefano Starkel, the founder of CopperJoint was quoted as saying, "We have been putting in a lot of work and effort to come up with the best of copper infused products. The main aim is to make such products affordable and at the same time, ensure that they are if the best quality possible and thereby will turn out to be super effective as well."
There is a lot of demand for copper infused products mainly because of the endless side effects of pain killers. More and more people are understanding the need for holistic method of healing so that they can get rid of the pain and not take unwanted drugs that could be harmful for the body as well.
Those who would like to check out the details of what this product has to offer and even those who are on the lookout to buy this product and end up benefitting from it should make it a point to visit https://www.copperjoint.com/
About CopperJoint
CopperJoint is one of the top brands that has been specialising in the making of some of the best copper infused supports and apparels. They company wants to make these products affordable and ensure that they can offer drug free holistic method of getting rid of the pain.
Media Contact
Company Name: CopperJoint LLC
Contact Person: Stefano Starkel, Founder
Email: Send Email
Phone: 307-309-4055
City: Sheridan
State: Wyoming
Country: United States
Website: www.copperjoint.com