Patrice Edwards is releasing her first official book – a photo book filled with images and handwritten stories.
Edwards is set to release "Wealthy Black Southerners," a compilation of images that capture historical key moments. The book is currently available on Amazon, Kobo, etc.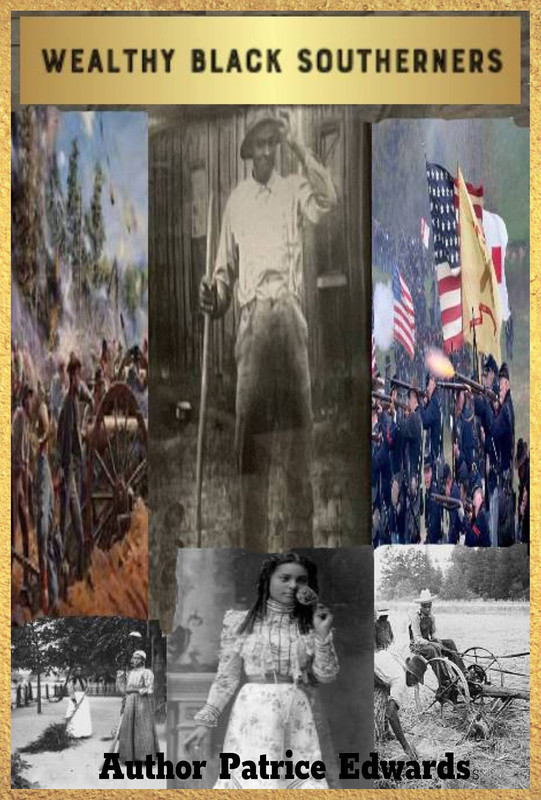 "Today I am thrilled to announce I will be publishing a wonderful book in time for February, the Black History month!" Edwards said in a statement. "'The past Journey of our Ancestors' is to educate."
If Alex Haley wrote Roots. She wants to do the same as well… but hers is fiction. Please read the book with open minded. You'll love the book. Give a review if you don't. If you do, give her a rating.
Popeyes will sponsor a book release party for author Patrice Edwards' new book: Wealthy Black Southerners.
Wealthy Black Southerners provides future children, our future generation, the opportunity to learning and engaging actions with a handful of history. Prepare to laugh, cry, and gain knowledge. This book is to be read by everyone, so if you are wanting to know more about the past, read this book.
This thrilling fiction brings characters from the past back to life and leaves the readers craving more! 'Wealthy Black Southerners', was released a few days ago and the sales look like it will soon be on the 'Best-sellers' list.
Tagline: "It was endless. This wasn't just one incident."
It never was one incident. Not to us. Not to them. This is their story.
Blurb/Summary:
Through a collection of stories from slaves and slave owners in the United States, Wealthy Black Southerners brings to light the tragic past of freed slaves, hardworking landowners, farmers, politicians fighting against injustice and many more vivid characters.
Linked through the tragic retelling of America's dark past in the South, *Patrice Edwards* weaves a narrative that explains the complexity of the burgeoning colonies throughout the 1800s. This work of historical fiction draws inspiration from true events of the Ku Klux Klan, the amnesty bill and the Civil War.
This book will scale the charts with its imaginative blend of tough rough going Characters.
The author, Patrice Edwards, has travelled the world by car, plane, train and on foot. With several expeditions and experiencing her own adventures. She grew up in Tennessee and and now living in Mississippi. roaming though the South which were touched by people in the past. After being inspired by Alex Haley after watching Roots and Queen and inspired after watching Color Purple, the author decided to write a book after visiting Ancestry.com
A great story, an amazing read and a cast full of characters; Patrice Edwards has produced a fiction, with an enticing plot to keep readers turning pages; if you're looking for something to read during Black History month then this book is for you.
Media Contact
Contact Person: Patrice Edwards
Email: Send Email
Phone: 818 613 4530
Country: United States
Website: https://www.amazon.com/dp/B09QP9RVD2