Metal Injection Molding Market Size, Share, and Growth Opportunities Forecast Report 2023-2030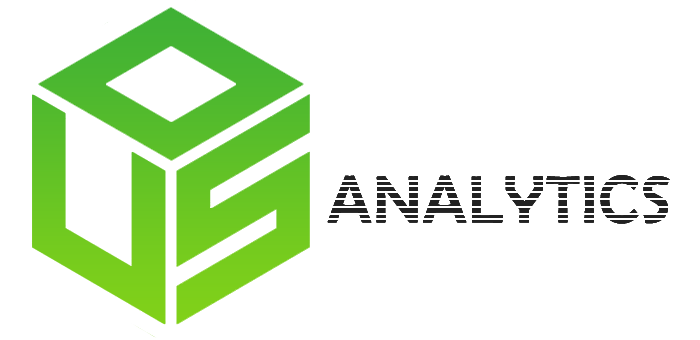 Metal Injection Molding Market Size, Share, Growth, Trends, and Competitive Intelligence Report 2022-2030 | Global Market is Segmented by Material , by End User, and by Region
Metal Injection Molding Market Overview:
According to the USD Analytics published latest research report, the global "Metal Injection Molding Market" is expected to grow at a tremendous CAGR of 8% during the forecast period 2023-2030.
Metal injection molding (MIM) is a sophisticated, cost-effective metalworking method combining finely powdered metal with binder material to produce feedstocks. With the help of injection molding, these raw materials are further consolidated and precisely formed. Following formation, final feedstocks are subjected to sintering, blinder removal, and powder densification conditioning procedures. Because MIM provides corrosion, thermal stability, high mechanical strength, and dimensional stability to tiny, finished metal products, they are widely used in various industrial applications.
Market Drivers:
The extensive product utilization in the automotive industry for creating accurate, lightweight, and high-quality motorized components in large quantities is one of the primary reasons significantly driving the metal injection molding market expansion. These components are then utilized to make a variety of vehicle equipment, including steering, gearboxes, locking mechanisms, and turbochargers. This, the widespread use of metal injection molding technology for producing surgical equipment such as ablation electrodes, endoscopic graspers, scissors, orthopedic instruments, and trauma plates, is another growth driver. Furthermore, manufacturers' growing preference for MIM solutions over traditional molding techniques fuels market expansion.
Metal injection molding aids in the completion of operations at reasonable costs while also lowering production time and waste of raw materials used to create feedstocks. Other factors, such as rapid urbanization and industrialization, particularly in emerging economies, strategic collaborations among key players, and rising R&D investments to introduce advanced MIM for mass designing complex shaped metal components, create a positive outlook for the market.
Market Restraints:
However, the high cost of MIM equipment and the availability of alternative manufacturing methods are significant constraints that may limit market revenue development. Furthermore, the long and difficult MIM manufacturing process is another issue that might limit market revenue development.
Market Opportunities:
Growing Demand in Automotive Industry:
The automotive industry is a major consumer of MIM components, particularly for applications such as engine and transmission systems, fuel systems, braking systems, and interior and exterior parts. With the increasing emphasis on lightweight, improved fuel efficiency, and reduced emissions, MIM offers opportunities for producing complex, high-performance metal components that meet stringent requirements.
Expansion in Medical and Dental Applications:
MIM is increasingly being utilized in the medical and dental sectors for manufacturing surgical instruments, orthopedic implants, dental brackets, and other medical devices. MIM allows for the production of intricate and customizable components with excellent mechanical properties, biocompatibility, and corrosion resistance. As the demand for minimally invasive surgeries and advanced dental treatments continues to rise, the MIM market is expected to grow in these sectors.
Recent Industry Developments:
Amphenol Corporation announced the acquisition of MTS Sensors, a German-based developer of high-performance sensors and systems for a variety of sectors, in 2021. The purchase aims to boost Amphenol's market position and extend its product range in sensing and measurement technology.
Indo-MIM Pvt. Ltd. stated in 2020 that it would spend around $70 million in expanding its manufacturing facilities in India. The project sought to increase MIM component manufacturing capacity for various sectors, including automotive, aerospace, medical, and military.
Phillips-Medisize acquired Medicom Innovation Partner, a Danish developer and producer of networked medicine delivery systems, in 2019. The purchase sought to broaden Phillips-Medisize's healthcare expertise and enhance its medication delivery product line.
Segmentation Analysis:
By Material:
Stainless Steel
Low Alloy Steel
Carbon Steel
Soft Magnetic Alloy
Cobalt Alloy
Tool Steel
Tungsten Steel
Titanium
Controlled Expansion Alloys
High-Temperature Alloys
Carbonyl Iron Powder
Others
By End Users:
Automotive
Aerospace
Defense and Firearms
Electronics, and Power Tools
Industrial
Sporting Goods
Medical and Dental
Oil Exploration
I.T. and Telecommunication
Consumer Goods
Others
Among these sectors, the automobile industry had the highest revenue share over the predicted period. Metal injection molding demand in the automobile sector is driven by the increased need for lightweight, high-performance components that can withstand high temperatures and pressures. Metal injection molded parts are often employed in critical automotive applications such as steering systems, gearboxes, and engines. The rise of the vehicle sector, especially in emerging countries such as China and India, is expected to fuel the need for metal injection molding in this industry.
Geographical Analysis:
The global metal injection molding market is segmented into North America, Europe, South America, Asia Pacific, and Middle East & Africa.
North America Metal Injection Molding Market:
North America led the Metal Injection Molding (MIM) market in revenue in 2022. The growing demand for MIM devices in the aerospace and military industries is driving the growth of this business. Furthermore, the MIM market in North America is growing because of the rising demand for medical equipment and surgical instruments. The United States is the biggest market for MIM in North America due to its highly developed manufacturing sector and the presence of multiple key companies.
Europe Metal Injection Molding Market:
The MIM market in Europe is expected to grow modestly during the projected period. The automotive industry is Europe's largest market for MIM products, with an increasing trend toward lightweight and fuel-efficient autos driving increased demand for MIM components. The surge in demand for luxury products and consumer electronics is also fueling the development of the MIM industry in Europe. Moreover, increased medical device and surgical tool demand are expected to help the rise of the MIM market in this area.
Download Sample Report @ https://www.usdanalytics.com/sample-request/239
Competitive Landscape:
The major companies included in the global metal injection molding market are Indo-MIM Pvt. Ltd., Advanced Materials Technologies Pte Ltd., ARC Group Worldwide Inc., Amphenol Corporation, Precision Castparts Corp., Phillips-Medisize, Metal Injection Molding Technology AB, Microfine Metal Powders, NetShape Technologies Inc., Shin Zu Shing Co., Ltd., Dean Group International.
Related Reports:
Metal Additive Manufacturing Market Insights, COVID-19 Recovery, and Outlook to 2030-Forecast by Type (Powder Bed Fusion, Directed Energy Deposition, Material/Binder Jetting, Material Extrusion, Others), Applications (Aerospace and Defense, Medical, Automotive, Tools and Molds, Research, Others), Companies and Countries
Metal Cleaning Chemicals Market Outlook, 2023- Trends, Growth Opportunities, and Market Size Forecasts by Types (Water-based, Solvent-based), Applications (Automotive, Aerospace, Industrial, Healthcare, Others), Metals (Steel, Copper, Aluminum, Others), Chemical Type (Chelating agent, Surfactant, Solvent, Solubilizer, pH regulator, Others), Companies and Countries to 2030
Plastic Market Size, Share, Trends, Growth Outlook and Opportunities to 2030-by Type (Polyethylene (PE), Polypropylene, Polyurethane, Polyvinyl chloride, Polyethylene terephthalate, Polystyrene, Acrylonitrile butadiene styrene, Polybutylene terephthalate, Polyphenylene Oxide, Epoxy Polymers, Liquid Crystal Polymers, Polyether ether ketone, Polycarbonate, Polyamide, Polysulfone, Polyphenylsulfone, Others), Application (Injection Molding, Blow Molding, Roto Molding, Compression Molding, Casting, Thermoforming, Extrusion, Calendering, Others), End Use (Packaging, Construction, Electronics and Electrical, Automotive, Medical Devices, Agriculture, Furniture and Bedding, Consumer Goods, Utility, Others), and Companies Report
Media Contact
Company Name: USD Analytics
Contact Person: Harry James
Email: Send Email
Country: India
Website: https://www.usdanalytics.com/industry-reports/metal-injection-molding-market